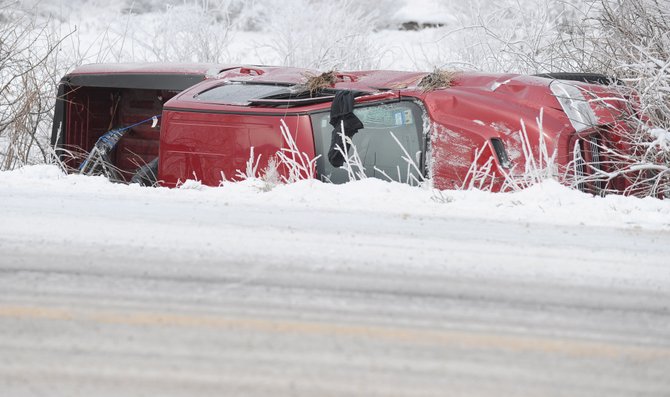 Icy roads made for tricky driving conditions Monday morning. This pickup slid off the road and rolled near the Shop & Hop Food Store on U.S. Highway 40 south of town.
Stories this photo appears in:

By 2 p.m. Monday, emergency responders had tended to several rollovers and crashes in Steamboat Springs and Hayden but reported no serious injuries.