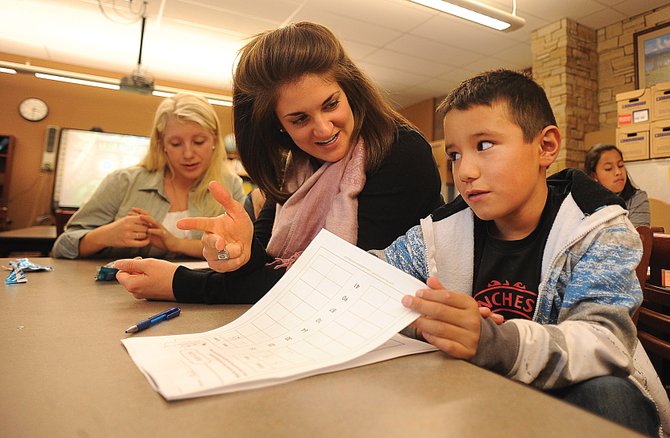 Third-grader Alexis Jimenez gets help from school-based mentor Becky Kruger on his math assignment during homework club at Soda Creek Elementary School. Kruger helps organize the program every Monday.
Stories this photo appears in:

Earlier this school year, a second-grader's parents approached Soda Creek Elementary School English-language learner teacher Ann Coon. In their hands, the parents held their son's math homework. Despite the student's advanced math skills, Coon said, there was something keeping him from completing his homework. His parents couldn't read the English instructions that came with the assignment.