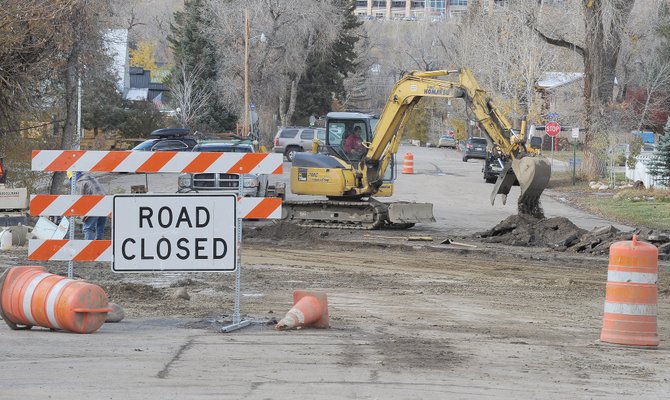 Construction crews work Friday afternoon on Pine Street. Several construction projects in the city of Steamboat Springs, including the one on Pine Street, are wrapping up ahead of winter.
Stories this photo appears in:

The road project perhaps most visible to Steamboat Springs residents was completed Friday morning when Native Excavating finished renovating the medians on U.S. Highway 40.