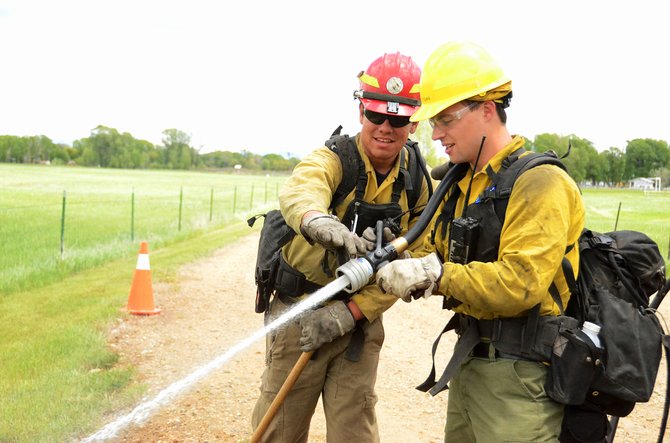 Assistant engine Capt. Ariel Fick, left, shows trainee Chris Young how to operate the nozzle on a fire hose as a group of Northwest Colorado firefighters gathers at Loudy-Simpson Park in Craig in May to prepare for the wildfire season. The goal was to mimic various situations they might find themselves in while fighting wildfires. The firefighters are from Craig, Meeker, the Bureau of Land Management, Dinosaur National Monument and Browns Park National Wildlife Refuge.
Stories this photo appears in:

When an Arizona wildfire overwhelmed a Prescott, Ariz., hotshot crew, killing 19 members Sunday afternoon, it was one more indicator that the business of fighting wildfires is undergoing radical changes.