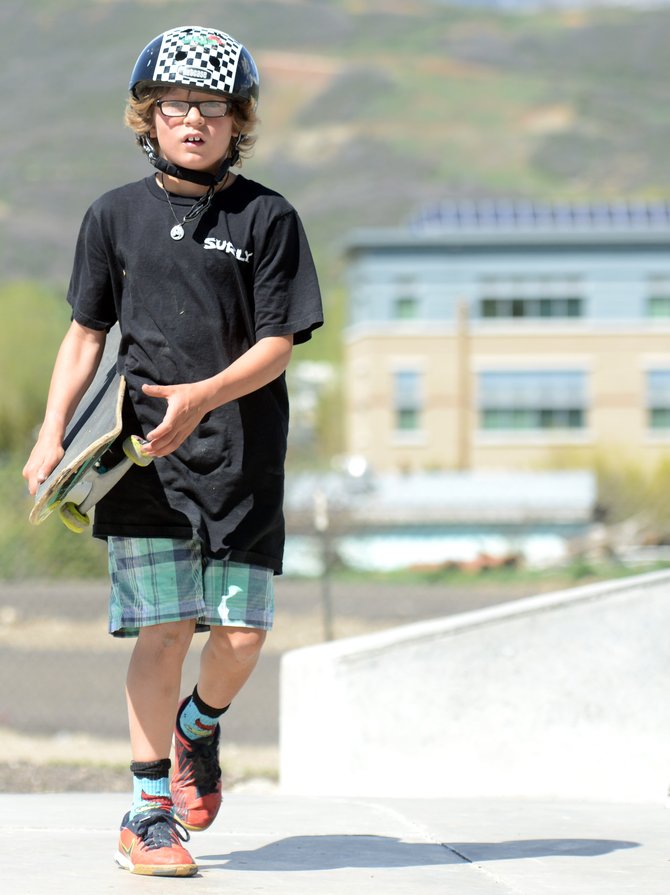 Asher Lesyshen-Kirlan, 9, pictured May 23 at Bear River Skate Park, was killed Wednesday morning in a suspected homicide, according to the Routt County Sheriff's Office.
Stories this photo appears in:

The information was contained in a court order for a sample of Lesyshen's blood that will be used to collect DNA. The court order also states Lesyshen bought .22-caliber ammunition at a Steamboat Springs gun shop the day before the shooting at her Stagecoach home.

Lisa Marie Lesyshen, 45, was found by Routt County Sheriff's Office deputies in her home early Wednesday. She was unconscious with a single gunshot wound and was taken by ambulance to Yampa Valley Medical Center and later flown to another hospital, where she is being guarded by sheriff's deputies.