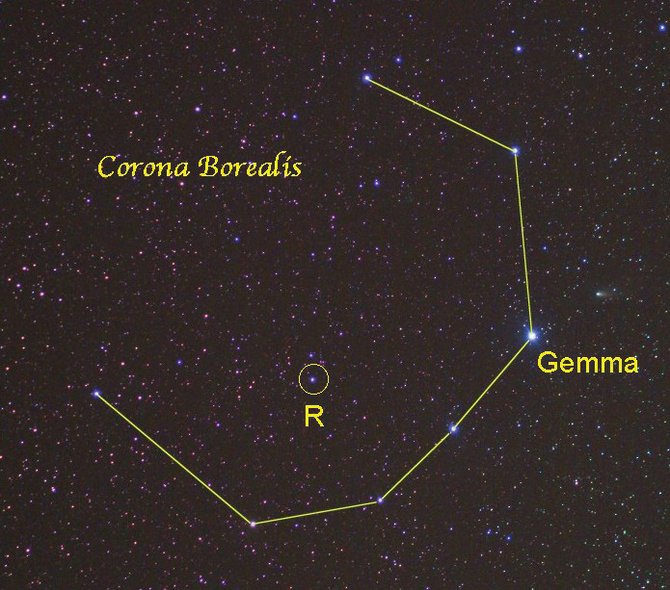 The distinctive "C" outline makes the small constellation of Corona Borealis easy to locate. Look high in the eastern sky around 10:00 p.m.,not far from the brightest star of spring, Arcturus.
Stories this photo appears in:

One of the smallest of our 88 constellations shines down on us in the late spring and early summer.