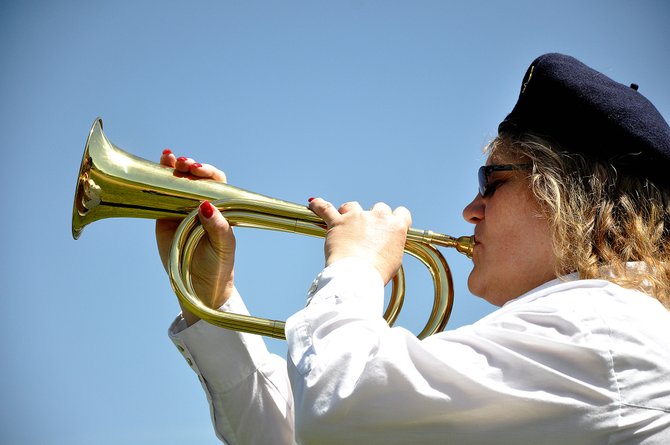 Valerie Bussey plays taps Monday during the Memorial Day ceremony in Steamboat Springs.
Stories this photo appears in:

Monday was a day to remember the old medals and the stories they held. It was a day to walk among the many headstones at the cemetery adorned with American flags, and realize the people buried there served his or her country.