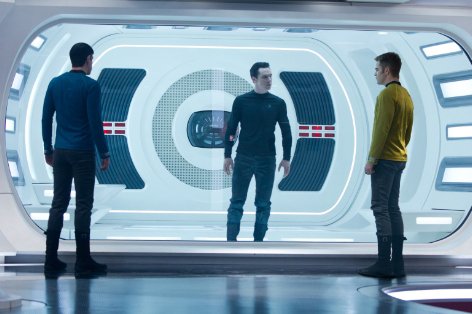 Enterprise officers Spock (Zachary Quinto) and James Kirk (Chris Pine) interrogate prisoner John Harrison (Benedict Cumberbatch) in "Star Trek Into Darkness." The movie is a sequel to the 2009 hit that rebooted the 1960s TV show and subsequent film series.
Stories this photo appears in:

For years, Tribbles, Klingons and the Prime Directive were terms that appealed to only a select few. Some may be against the change in what's cool, but "Star Trek Into Darkness" keeps the quest going to make these things universal.