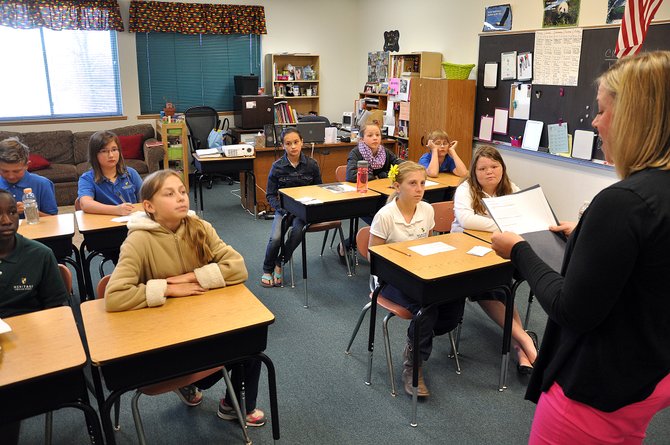 Catherine Hinson leads a fifth- and sixth-grade class Wednesday at Heritage Christian School. The campus will remain kindergarten through 12th grade next school year after a successful fundraising effort to close a large budget shortfall.
Stories this photo appears in:
In April, Dave Entwistle questioned how the campus would raise $260,000 in time to ensure it could continue its secondary school classes next school year. Today, he can't wait to tell the story of how it happened.