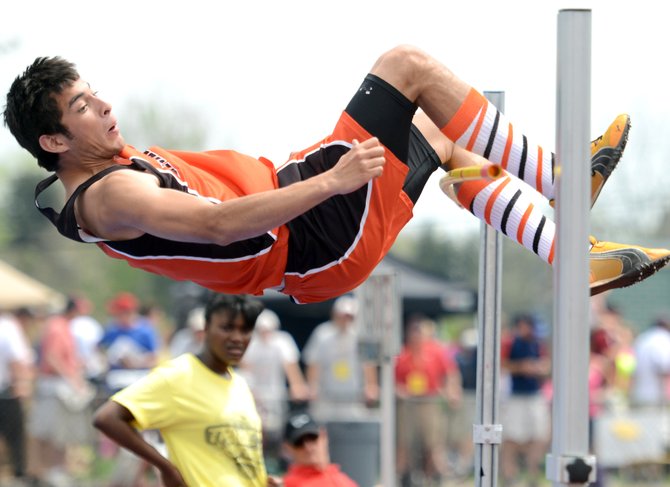 Hayden senior Jorge Valdez catches the high jump bar with his leg Saturday at the state track meet in Lakewood. He finished fifth in the event.
Stories this photo appears in:

Hayden's Jorge Valdez placed fifth Saturday in the high jump, wrapping up the weekend for local high school track teams.