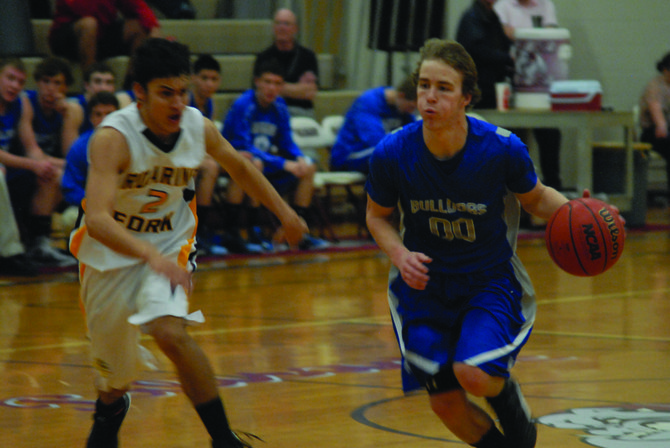 Taft Cleverly pushes the ball up the court during a game against Roaring Fork. This game gets the No. 4 spot for best games of the year. The Bulldogs battled the Rams in a close game for the third time that season but lost, 59-54.
Stories this photo appears in:

Playing in the state quarterfinals, the Steamboat and Cheyenne Mountain boys lacrosse teams went back and forth with Steamboat narrowly holding on. The win put the Sailors in the Final Four for the first time in school history.