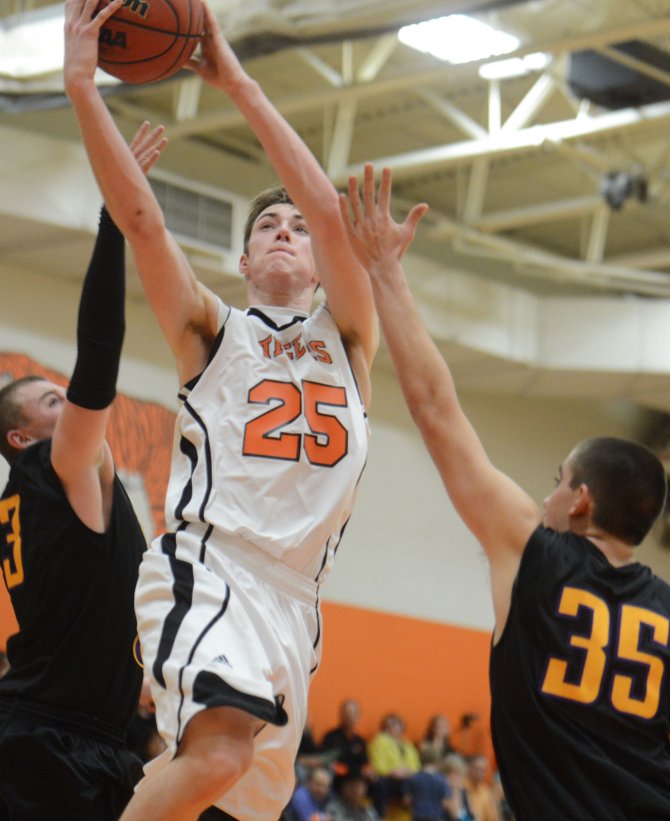 Mark Doolin averaged 14.5 points per game in his senior basketball season, helping Hayden to a 21-3 record and a spot in the 2A Region 5 championship game.
Stories this photo appears in:

Doolin, the 2013 Yampa Valley Male Athlete of the Year, doesn't scream and shout. His competitive heart doesn't beat in your face. It smolders, burning on and on.