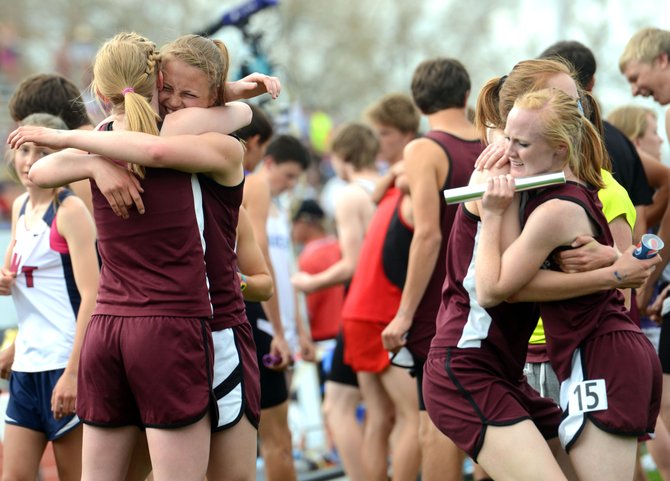 Soroco's 3,200-meter relay team of, from left, Leah Walorski, Jessica Rossi, Josie Rossi and Jaelyn Whaley celebrates after it learns it broke the school record in the event Thursday at the state track meet in Lakewood. The squad picked up a medal, finishing ninth.
Stories this photo appears in:

Soroco High School track athletes won a pair of medals on the opening day of the state track meet Thursday in Lakewood.