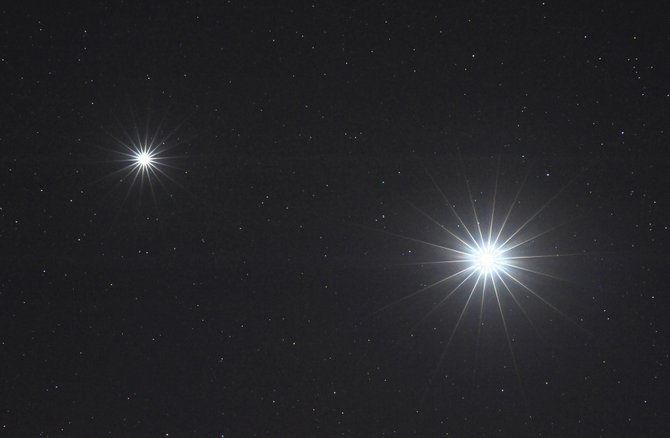 The two brightest planets, Venus and Jupiter, will be joined by the planet Mercury after sunset during the last week of May for a close encounter of the planetary kind. Dazzling Venus, right, and Jupiter, left, most recently met in our evening sky March 12, 2012, as captured in thistelescopic image.
Stories this photo appears in:

The five naked-eye planets — Mercury, Venus, Mars, Jupiter and Saturn — are among the brightest objects visible in our earthly sky. These wandering stars occasionally pass close to one another as they thread their way through the 12 constellations of the zodiac.