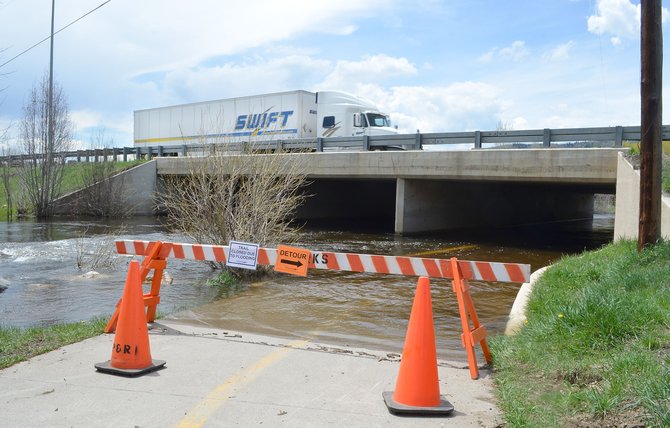 Walton Creek, which drains portions of Rabbit Ears Pass, has flooded the Yampa River Core Trail underpass beneath U.S. Highway 40 as it does every spring. A federal hydrologist said Tuesday that the Elk River likely will peak this week, and the Yampa River could peak on or around May 23.
Stories this photo appears in:

Soon after entering full runoff stage, the Yampa and Elk rivers likely are approaching their peak flows for the season, and experts caution that the rivers are dangerously cold for people who aren't equipped with whitewater paddling gear.