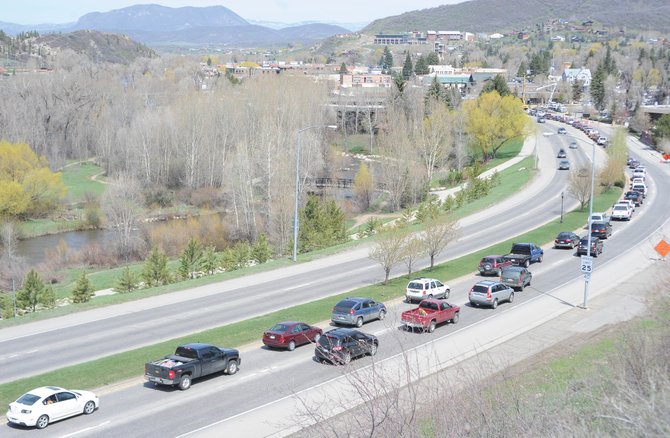 Traffic backs up along Lincoln Avenue as crews work to improve the traffic signal at the Third Street intersection. The improvements are expected to take about three weeks to complete.
Stories this photo appears in:

Through early June, motorists should expect to encounter some delays and lane closures at Third Street and Lincoln Avenue as workers improve the traffic signals at the intersection and realign lanes.