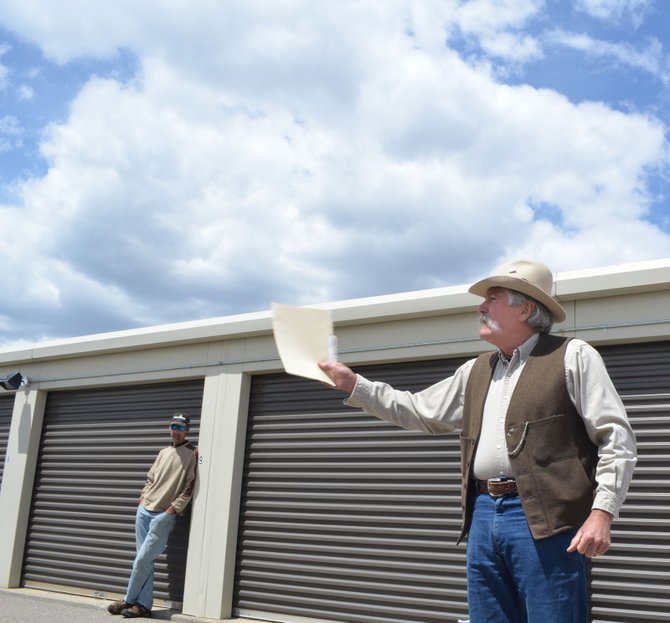 Auctioneer John Fisher tried to drum up enthusiasm for the contents of a storage locker on Steamboat Springs' west side but settled for a high bid of $25 from the customer in the background. It turned out to be a good investment. There were more than 20 people attending two auctions Thursday.
Stories this photo appears in:

Thirsting for adventure this week, I cruised over to a couple of storage unit auctions. I learned that while there isn't an antique in every locker, there definitely can be some pleasant surprises.