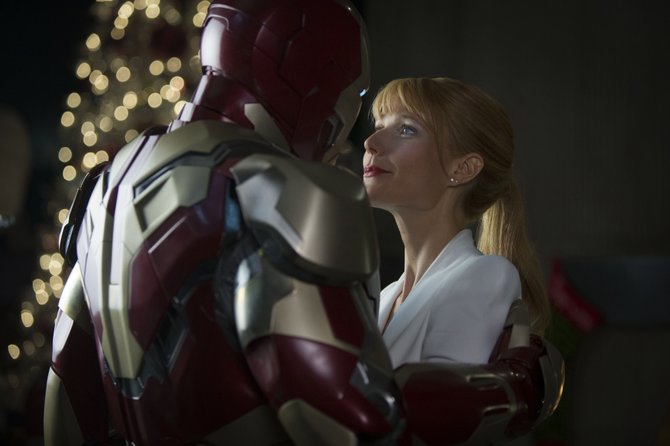 Tony Stark/Iron Man (Robert Downey Jr.) embraces with girlfriend Pepper Potts (Gwyneth Paltrow) in "Iron Man 3." The movie follows the further adventures of the Marvel Comics superhero.
Stories this photo appears in:
For a comic book film series, the third movie is the moment of truth, determining whether any imminent projects will soar high or go down in flames. Although it threatens to self-destruct at times, "Iron Man 3" inevitably blasts its way to greatness.