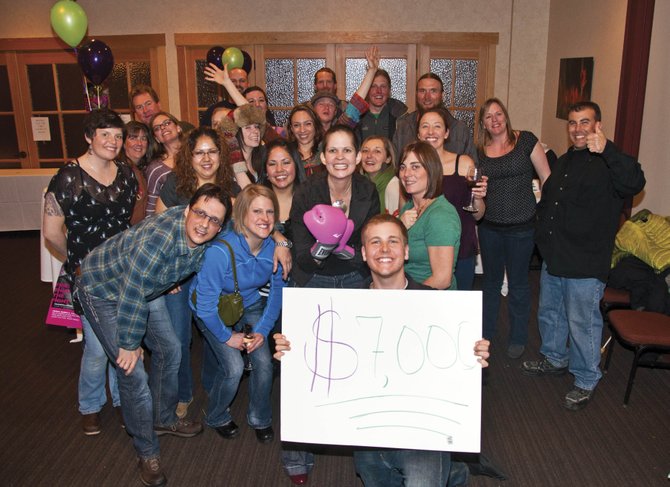 Steamboat Springs police say Elizabeth Bateman, center wearing pink boxing gloves, falsely told people she had terminal cancer. She is pictured during a benefit she hosted in about March 2012 for a charity she supposedly had established to help adults with cancer. Police think that the charity was a hoax and that she spent the $7,000 raised at the fundraiser on herself. Bateman's former friend Michelle Beck is standing to her right.
Stories this photo appears in:

Former Steamboat Springs resident Elizabeth Emilie Bateman, 34, is accused of faking cancer, hosting a fundraiser for a phony cancer charity and spending the $7,000 in proceeds on herself, for which she faces a felony theft charge.