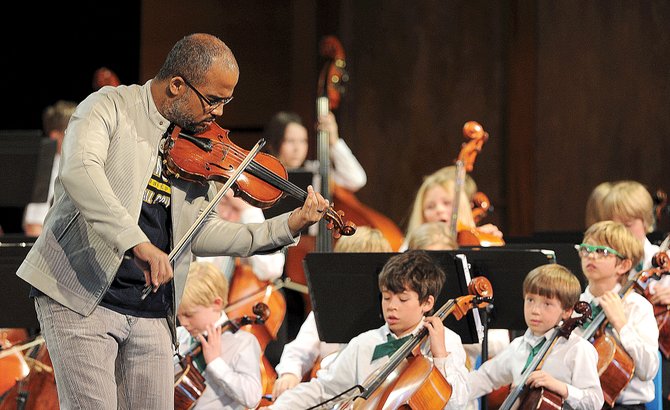 Composer and violinist Daniel Bernard Roumain plays alongside strings classes from Emerald Mountain School at the Strings Music Pavilion on Wednesday morning. Roumain, who has been performing with area schools as part of the Strings School Days program, will have a public performance Friday at the pavilion.
Stories this photo appears in:

Looking at a violin, an average music listener might not think it could sound like Jimi Hendrix's electric guitar, much less the trumpet of Louis Armstrong. But as Daniel Bernard Roumain informs his students, anything is possible within the music world.