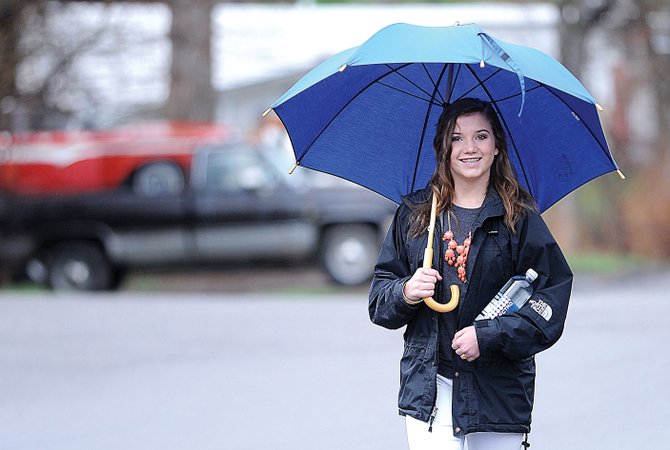 Tasha Getten uses an umbrella to shelter herself from the rain as she walks up 13th Street toward Colorado Mountain College on Tuesday morning.
Stories this photo appears in:

Weather observer Art Judson reported Tuesday morning that 0.26 inches of rain had fallen in Steamboat in the preceding 24 hours. A chance of showers is forecast for Steamboat and Craig through Friday.