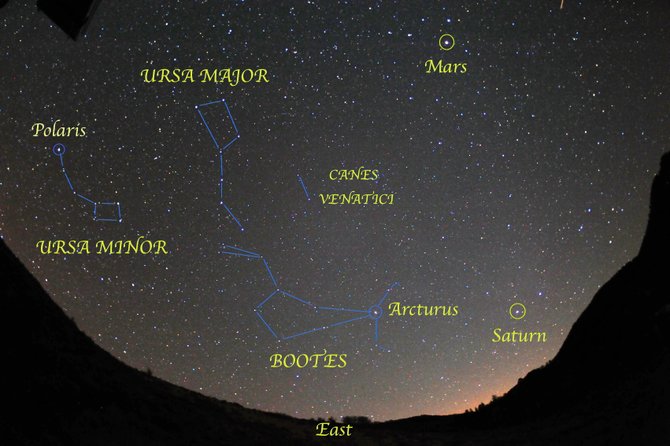 Look for Bootes, the celestial cowboy, right behind the curved handle of the Big Dipper, high in the eastern sky as darkness falls. Simply follow the arc of the Dipper's handle to Arcturus, Bootes' brightest star.
Stories this photo appears in:

There are 88 constellations in our sky and only one of them begins with the letter B. Know which one it is? It's Bootes, the Herdsman.