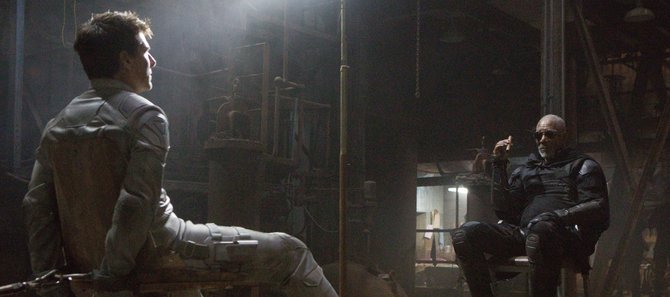 Jack Harper (Tom Cruise) meets Earth survivor Malcolm (Morgan Freeman) in "Oblivion." The movie is about a future where Earth has been devastated by war and an alien attack.
Stories this photo appears in:

Even with all these hints of originality, "Oblivion" never overcomes the sensation that it's a run-of-the-mill science fiction story in new packaging.