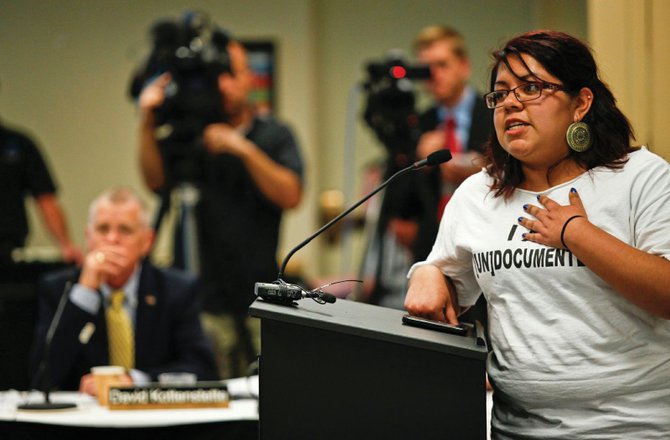 Metro State University sophomore Sarahi Hernandez talks to the school's board of trustees about instituting a tuition rate for illegal immigrants in June 2012. Metro State put in lower rates for illegal immigrants leading into the 2012-13 school year.
Stories this photo appears in:

Andrea, a sophomore at Metro State University who did not want her last name published, came to the United States at age 7. She's lived most of her life in the shadows, never sharing her story. Sarahi Hernandez, a brunette busting with energy, has taken the opposite approach with her outspokenness about the adversity facing illegal immigrants and undocumented students. But each is similar in their status.