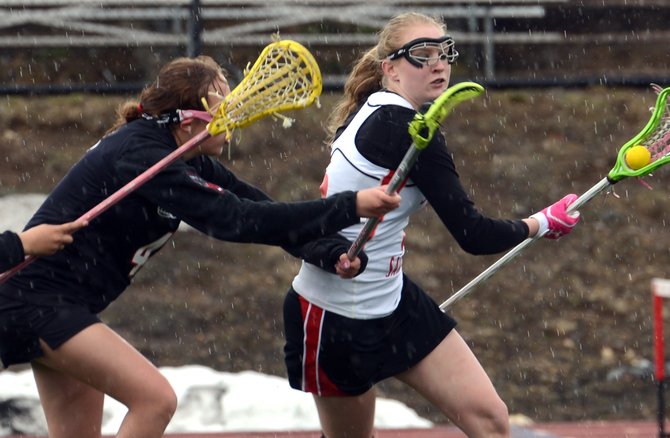 Teagann Yeager tries to get a shot Saturday against Eagle Valley.
Stories this photo appears in:
Coming away with a victory was only chief among a list of goals the team hoped to accomplish as it played for a sweep of Eagle Valley. They got the win, 13-4, and were able to tackle plenty of the other goals they had hoped to address.