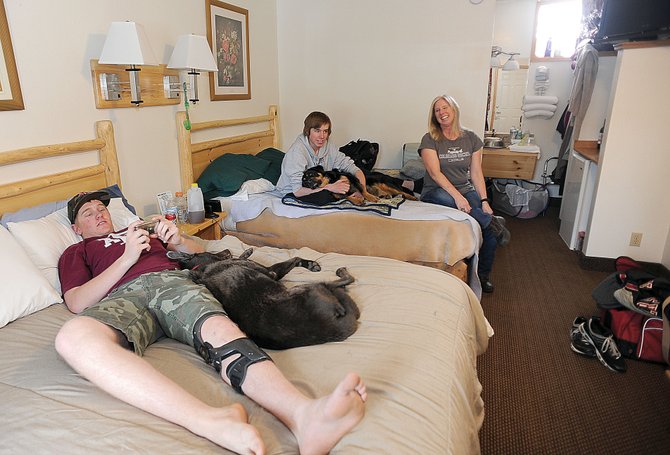 Kat Kelly spends time with her sons, Thomas, front, and Sean, inside the hotel room at the Nordic Lodge that the family calls home. Kat and Sean have been living in the room since February along with the family's two large dogs while waiting to hear what will happen with the Habitat for Humanity home in Riverside the family had expected to move into. Thomas also was living in the room but moved out temporarily to live with his baseball coach.
Stories this photo appears in:

The new Routt County Habitat for Humanity duplex in Riverside has been ready for occupancy since mid-February but continues to stand empty to the frustration of the two families who have dreamed of moving into a home of their own there for the past two years.