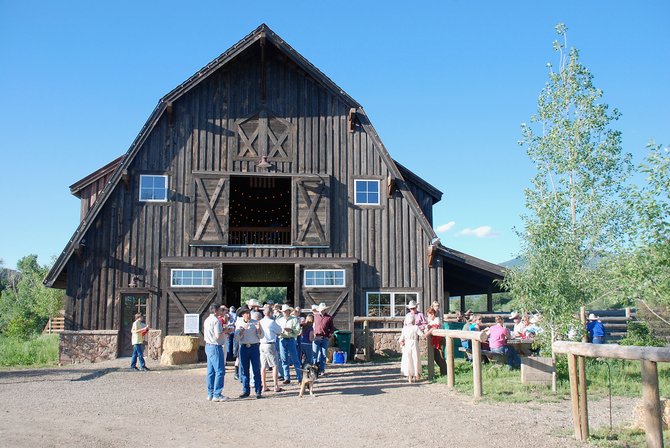 Routt County residents gather for a community barn dance and picnic at Marabou in 2009. SF Capital Group, based in Atlanta, purchased 18 developer lots for $11.1 million and an additional bank-owned lot for $1.1 million March 22. They've since been removed from the Steamboat Springs multiple listing service until market conditions improve.
Stories this photo appears in:

SF Capital, based in Atlanta, will wait for Marabou lots already on the market to clear before returning to marketing its new acquisitions under more favorable conditions.