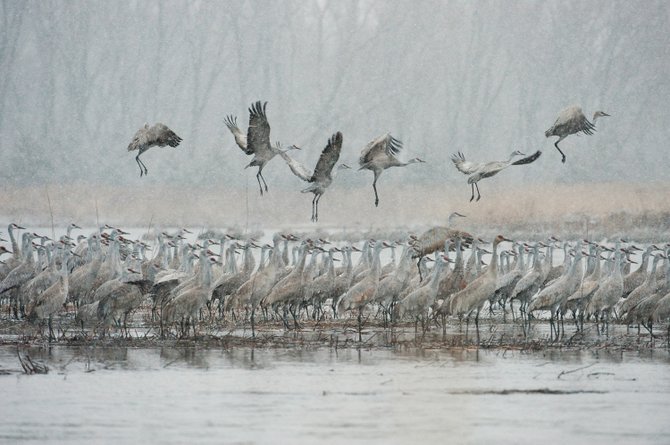 Sandhill cranes roost on the shallow water of the Platte River in Nebraska as others take off into an early morning spring snowstorm. Thomas Mangelsen, who photographs the cranes each year at his cabin in Nebraska, will appear at his Steamboat Springs Images of Nature gallery on Friday for an annual reception.
Stories this photo appears in:

The Jackson, Wyo. resident will make his way to Steamboat Springs this weekend for an annual reception at his local Images of Nature gallery in downtown Steamboat Springs.