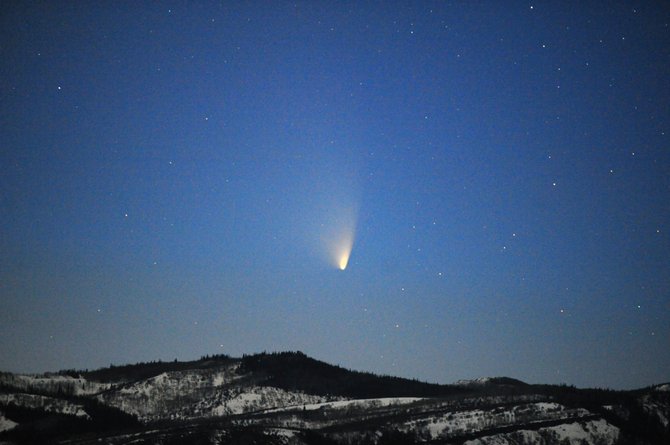 Comet PanSTARRS was captured in this image hovering over the snowy hills near Sleeping Giant on March 19. Barely visible to the unaided eye, the comet displays its broad dust tail in this time exposure through a telephoto lens. Catch Comet PanSTARRS in the next two weeks before it fades from view.
Stories this photo appears in:

Comet PanSTARRS, the first of two bright comets expected this year, already has reached its peak brightness and is fading as it heads back to the outer solar system.