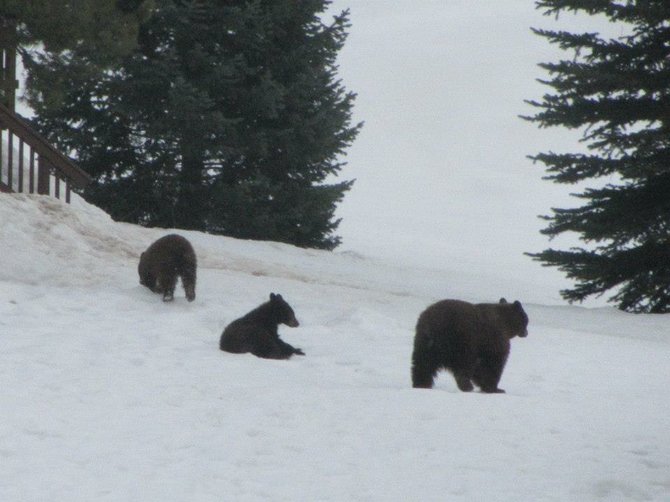 Steamboat Today reader Becky Slamal submitted this photo of bears on the first day of spring. Colorado Parks and Wildlife Area Wildlife Manager Jim Haskins identified the bears as a sow and her two yearling cubs that were born the previous winter.
Stories this photo appears in:

Black bear sightings likely will be picking up in the coming weeks as the animals awake from their winter slumber.