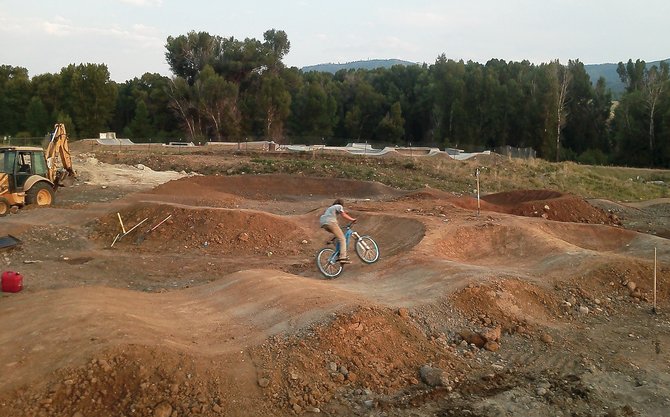 The Bear River Bike Park opened at the end of last summer after the local Inernational Mountain Bicycling Association chapter, Routt County Riders, along with the Steamboat Springs Parks, Open Space and Recreational Services Department built a beginner and intermediate pump track loop. Routt County Riders hopes to complete the project with the help of a grant from Bell, a helmet manufacturer offering funds to a project that receives the most online votes.
Stories this photo appears in:

The Bear River Bike Park in Steamboat Springs is one of four pump track project finalists and 12 overall finalists in the Bell Built grant, chosen from more than 100 applicants. Online voting is ongoing, with Steamboat's project in second place in its category.