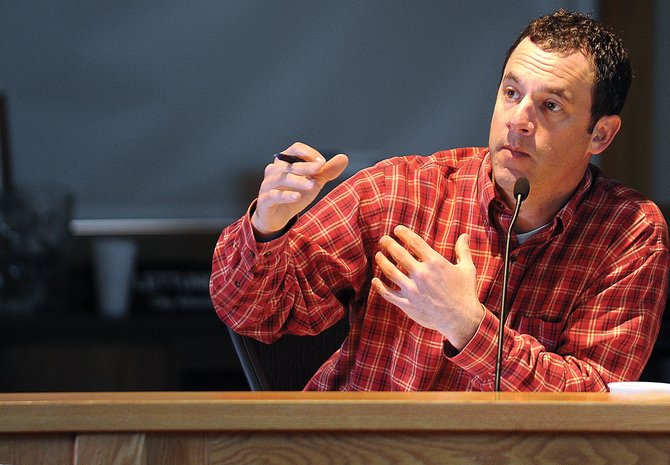 Steamboat Springs City Council member Kenny Reisman listens to a presentation from one of the groups bidding to receive lodging tax revenues during a public hearing Wednesday. Reisman is part of the lodging tax committee that will recommend how the money from the tax, which historically has generated between $600,000 and $800,000, will be spent. The hearings wrapped up Thursday at Centennial Hall.
Stories this photo appears in:

The lodging tax committee heard presentations Thursday from the final four applicants for the $650,000 to $800,000 generated annually by the 1 percent tax on nightly rentals in Steamboat Springs.
March 21, 2013 11:58 a.m.