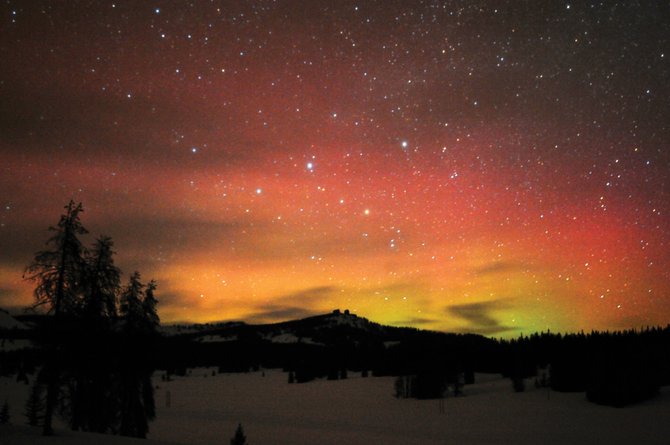 The sky behind the twin monoliths of Rabbit Ears Peak turned red and green Sunday morning with the light of the aurora borealis, or northern lights. This image was taken during a break in the persistent clouds at about 4 a.m. Sunday. With the sun ramping up to its peak in activity this year, more auroras could be happening.
Stories this photo appears in:

It's been a long time since the aurora borealis has been seen in the Yampa Valley. The last good one I can recall was in November 2004. While most folks were snug in their beds during the wee hours of St. Patrick's Day morning, a 1-billion-ton cloud of hot plasma, ejected from the sun Friday, slammed into the Earth's protective magnetic field and sparked a moderate geomagnetic storm, sending auroras as far south as northern Colorado.