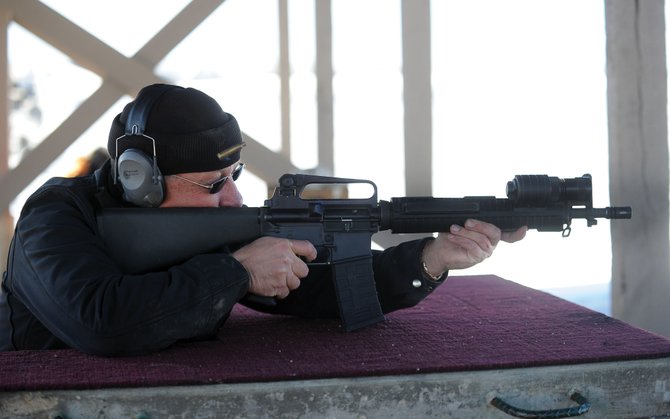 Gun owner Bob Reese fires his AR-15 rifle, which uses a 30-round clip, at the Routt County Rifle Club on Tuesday afternoon. New legislation in Colorado expected to be signed into law Wednesday would limit new gun magazines to a maximum of 15 rounds.
Stories this photo appears in:

Wiggins and Jantz maintain the legislation passed by Colorado's House and Senate won't keep guns out of the hands of criminals and instead will punish law-abiding citizens. Both sheriffs said Tuesday that gun control has been the No. 1 concern of their constituents in recent months, and that every email, phone call and comment they have heard is from residents who oppose gun control legislation.