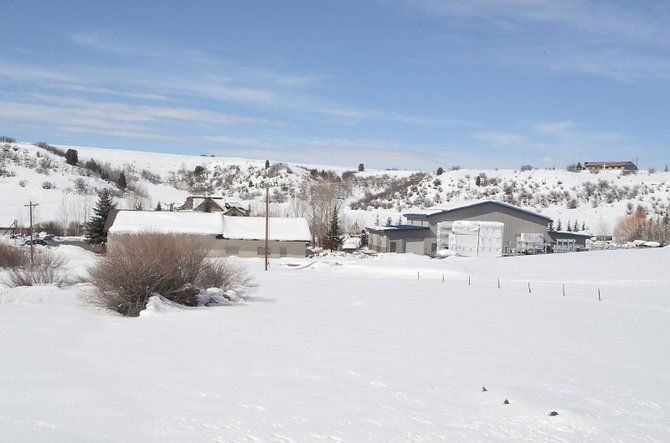 Charlie Williams and the Williams Family Partnership, who own and manage the West Acres Mobile Home Park, are pursuing development of a new mobile home park east of Elk River Road. Pictured are the Kingdom Hall of Jehovah's Witnesses, left, and Pioneer Materials West Slope.
Stories this photo appears in:

Spokesman Charlie Williams said he's hopeful that the partnership can develop a minimum of 29 lots for mobile homes on the site and that lot rents at the new park would be similar to those at West Acres, where the average is about $560.