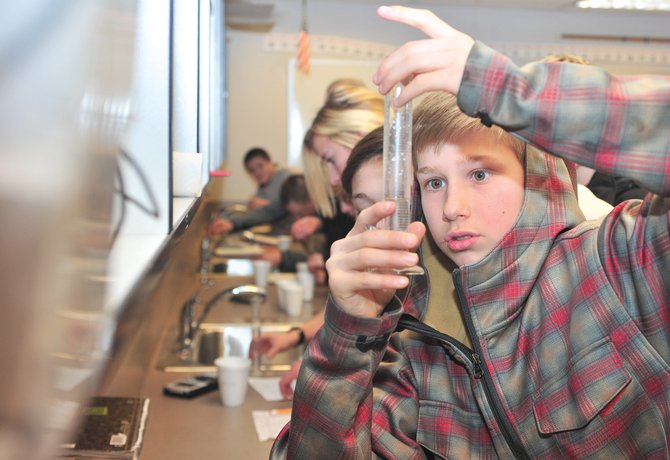 Eighth-grader Jack McNamara performs an experiment in Jennifer Sherman's class at Steamboat Springs Middle School in January. The Steamboat Springs School Board has launched a survey asking community members to prioritize school programs in the district's budget.
Stories this photo appears in:

The survey asks district employees, students and community members to prioritize a list of 17 school programs, qualities and electives that range from full-day kindergarten to smaller class sizes.