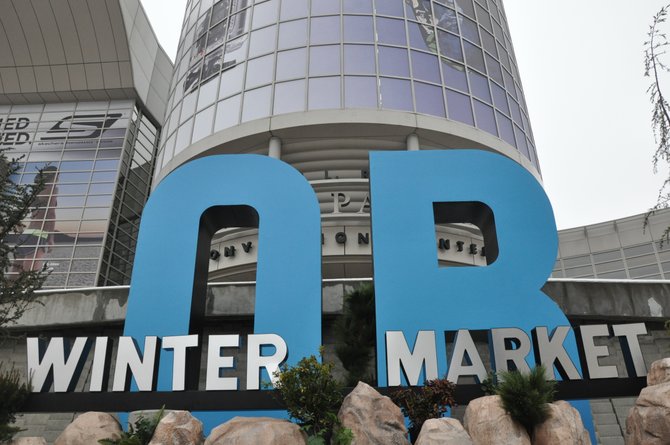 Outdoor Retailer's winter market trade show attracts thousands of outdoor businesses to downtown Salt Lake City each year. More representatives from cities now are going to the show to try and recruit small manufacturers.
Stories this photo appears in:

Deep inside the convention center for the Outdoor Retailer's winter trade show in Salt Lake City this year, a new, high-stakes spectacle took place. And most spectators never saw it. Economic developers from Steamboat Springs and a small contingent of other outdoor-oriented cities across the nation methodically waded through the booths not looking to buy skis, socks, goo or jackets. They were looking to someday bring entire companies, and their high-paying jobs, back home.