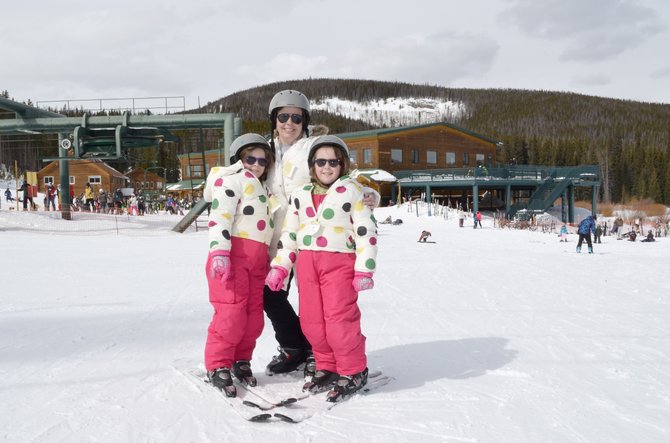 Twins Kate and Jane Wenzel, 9, of Wichita, Kan.,enjoyed their first day on skis with their mother, Jenny Wenzel, at Snowy Range Ski and Recreation Area on Feb. 17.
Stories this photo appears in:

For every glamorous destination ski resort in North America, there are dozens of smaller ski areas that have their own vital roles to play in the ski industry. Snowy Range — just west of Laramie, Wyo., and owned and operated by the Maddox family of Steamboat Springs — is among them.