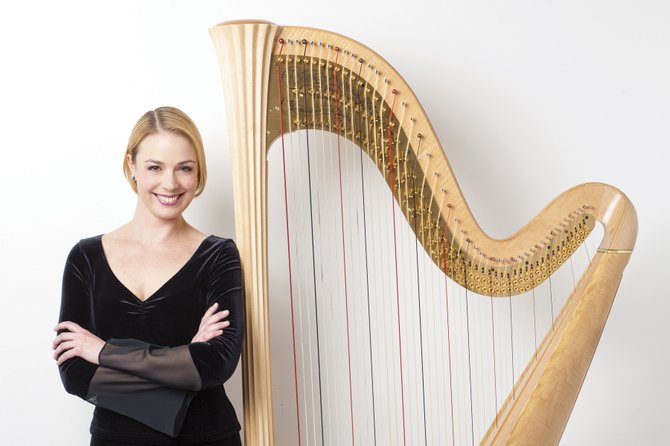 Pianist Pauline Yang and harpist Courtney Hershey Bress will play works by Ellis Schuman, Fauré, Ravel and Dohnányi on Saturday at Strings Music Festival.
Stories this photo appears in:

This week at Strings Music Festival features two of my favorite instruments: piano and harp. I may be slightly biased when I claim the piano as my favorite, as I took piano lessons for 19 years. Later, I'll share with you why I love the piano, but first I'll start with the harp.