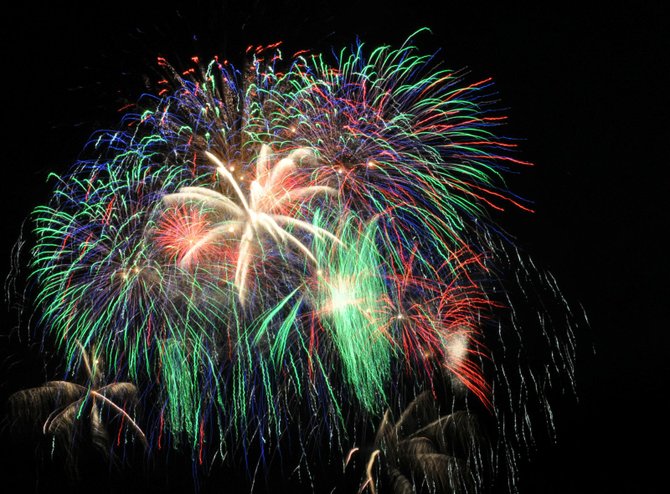 Fourth of July fireworks are set off July Fourth 2011 in downtown Steamboat Springs.
Stories this photo appears in:

Steamboat Springs Fire Chief Mel Stewart said Thursday the outlook for the annual Fourth of July fireworks show has looked favorable, but he's waiting to see what the weather does next week before making the final call on Wednesday.

Wondering where the best spots are to watch the fireworks? We've got you covered and even threw in a few tips for getting around town this weekend.

Officials said the show will go on unless a wildfire pulls firefighters from the city or adverse fire weather is forecast for the holiday.