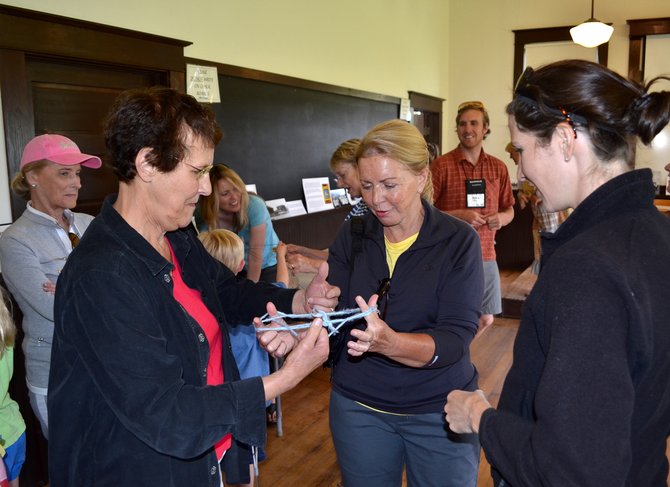 Ann DeYoung, of Burlington, Vt., left, and B.J. Hess, of Boston, play a game of cat's cradle Tuesday at the one-room Mesa Schoolhouse while Annmarie Kirkpatrick, of Fort Collins, watches. Kirkpatrick is one of the leaders of a travel tour group comprising grandparents and their grandchildren who are visiting Steamboat this week.
Stories this photo appears in:

The Mesa Schoolhouse is an original one-room school owned by the city of Steamboat Springs and at one time was among about 96 schools that dotted the river valleys from Steamboat to the Utah border.