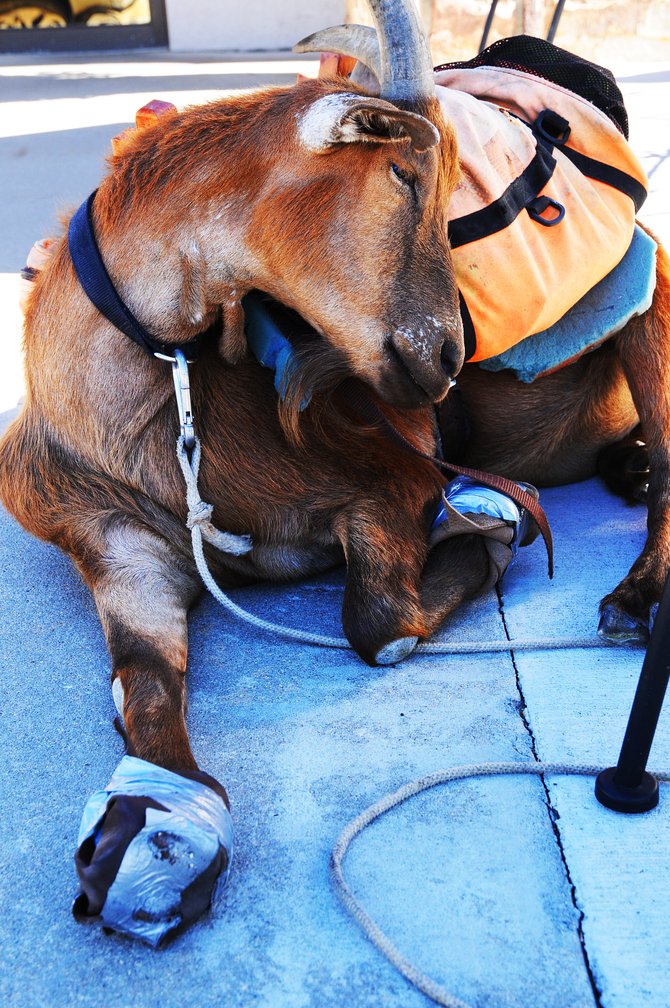 LeeRoy Brown, a 6-year-old Alpine/Boer goal mix, takes a nap in the shade while owner Steve Wescott eats breakfast. Wescott made his traveling companion small padded shoes for LeeRoy's comfort as the pair walk from Seattle to New York City.
Stories this photo appears in:

Drivers slowed and pedestrians pulled out cameras as Steve Wescott and LeeRoy Brown strolled down the street. It might not sound that odd, but bear in mind — LeeRoy Brown is a goat.