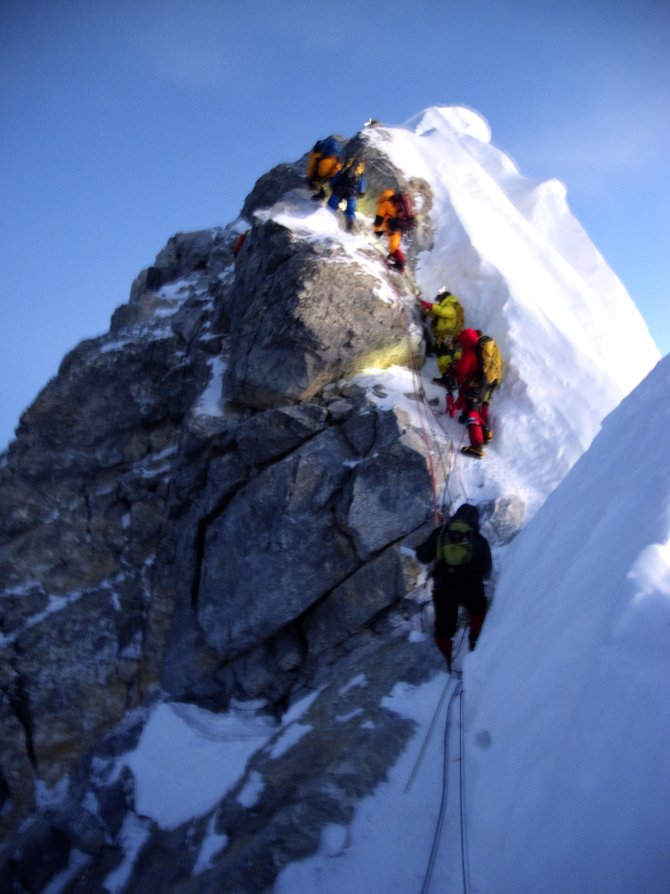 Climbers make their way over the South Summit of Mount Everest. The difficult landmark is only one among many on the way to the actual summit.
Stories this photo appears in:

Eric Meyer said the feeling was more profound the first time he reached the top of the world, but the nature of his second trip offered plenty of gratification of its own.