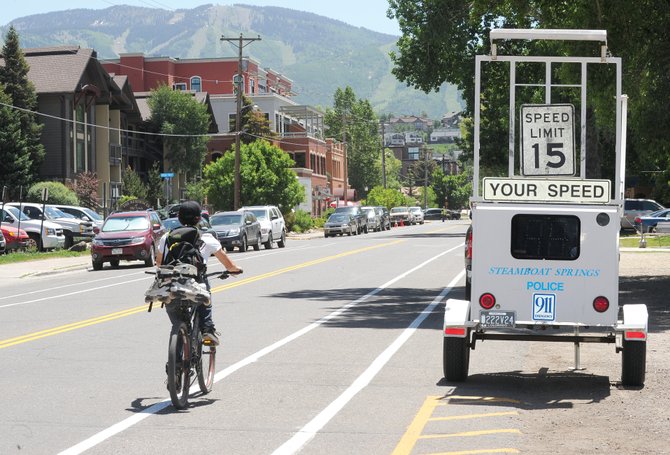 The city of Steamboat Springs placed a machine on Yampa Street on Thursday to let motorists know the speed limit has been changed to 15 mph. The reduced speed limit is part of an effort to make it safer for pedestrians and cyclists who use the route.
Stories this photo appears in:

The change from 25 to 15 mph was made by the city to improve pedestrian safety, and the slower traffic was welcomed by cyclists and walkers Thursday.