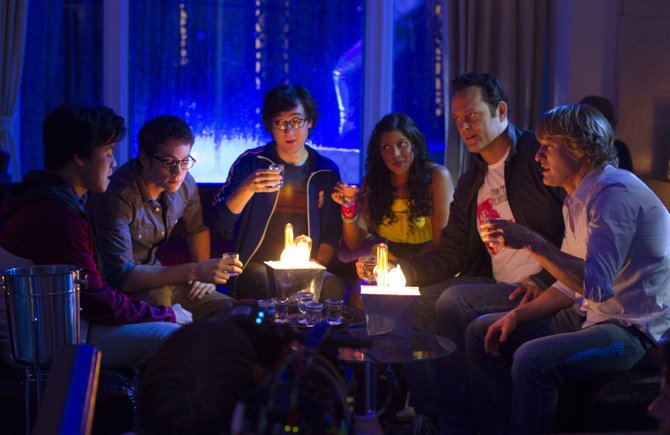 Google interns Yo-Yo (Tobit Raphael), Stuart (Dylan O'Brien), Lyle (Josh Brener), Neha (Tiya Sircar), Billy (Vince Vaughn) and Nick (Owen Wilson) bond at a gentlemen's club.
Stories this photo appears in:
When you need the time, do you rely on a wristwatch or your cellphone? Would you rather stare at the vista of the Golden Gate Bridge or a screen with the same image? Most films might demand one answer or the other, but the reason a movie like "The Internship" works is because its appeal is broad enough for technophobes and those who go through withdrawal when wi-fi is down.