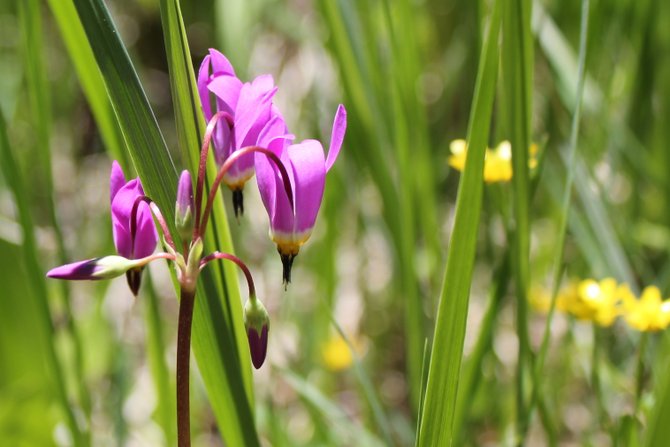 A shooting star is found on the Coulton Creek Trail. Plenty of wildflowers can be seen on local trails including the Valley View trail at Steamboat Ski Area, where you'll see just as many flowers as people who are huffing and puffing their way up the hill.
Stories this photo appears in:

The best wildflower viewing on the Valley View trail is above Christie Peak, where you can spy the trumpet-shaped lavender blossoms of the clematis vine, which wraps around other shrubs.