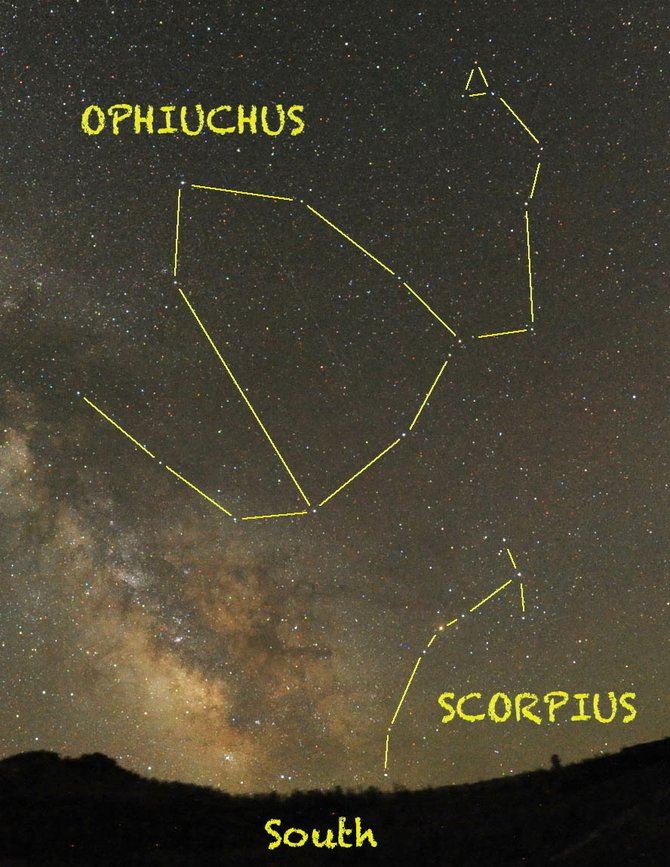 Look for the giant house-shaped outline of Ophiuchus high in the southern sky around midnight in mid-June.
Stories this photo appears in:

Raise your hand if you're an Ophiuchan. Hmm … I'm not seeing many hands out there. Perhaps you are an Ophiuchan and you don't know it. Allow me to explain.