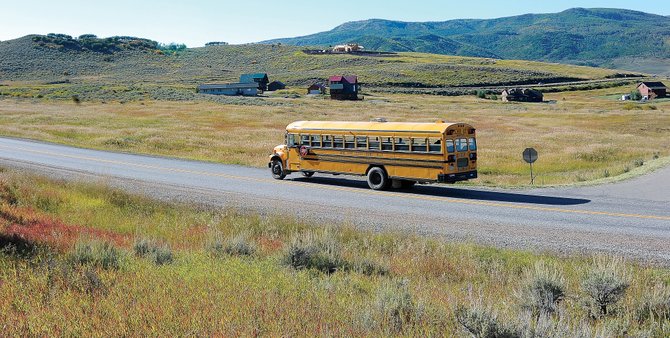 The Stagecoach Property Owners Association recently launched a new survey to gauge the community's interest in establishing a charter school that could serve students there. Two years ago, the South Routt School Board talked about pursuing a new elementary school in Stagecoach on a 9-acre parcel near the Eagle's Nest and Red Hawk Village subdivisions it owns. In 2009, Stagecoach parents also unsuccessfully pushed for a new charter school.
Stories this photo appears in:

The steady stream of pending applications for the students has some Steamboat Springs School Board members wondering how much longer the district can continue accepting them.