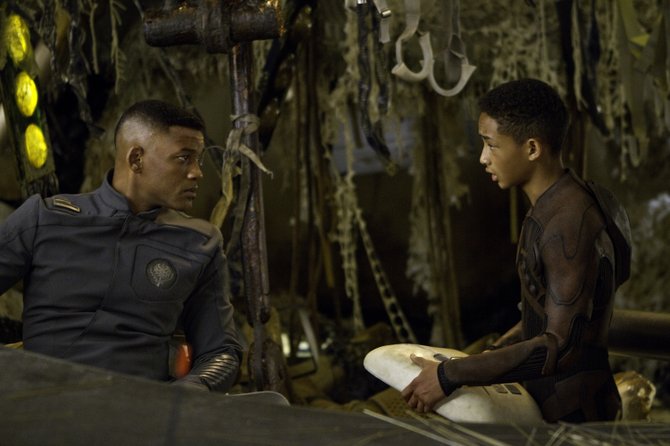 Cypher and Kitai (Will and Jaden Smith) assess their situation in "After Earth." The movie is about a father and son in the distant future who crash land on a drastically different planet Earth, with the son responsible for saving his ailing father.
Stories this photo appears in:

Most parents claim they want to leave the world a better place for their offspring. Though we today may still have a shot at preventing complete global devastation, the younger generation of "After Earth" isn't so lucky.