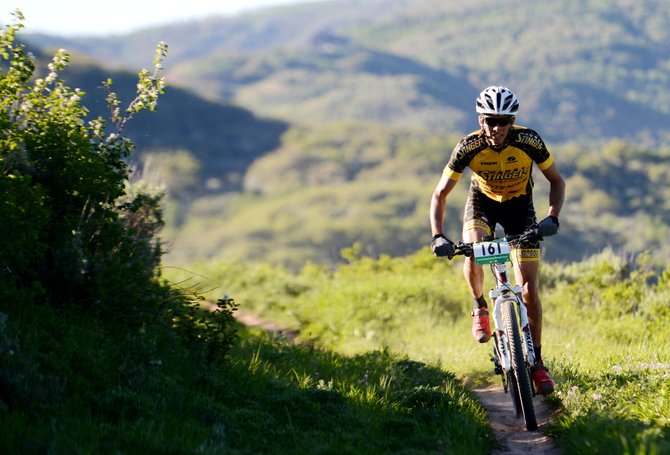 Peter Kalmes rides in the sun Wednesday in the Howlin' Howelsen, the first Town Challenge Mountain Bike Race Series event of the season. He won the pro division, leading the way across the Emerald Mountain course for nearly 200 riders.
Stories this photo appears in:

The Town Challenge rushed back into Steamboat Springs on Wednesday evening much the way it left at the end of last summer.